Welcome to HeARTS Giving Hope!
Previous events
Drum Circle and Holiday Community Art Project
PRIVATE EVENT - Vista del Mar Child & Family Services
Easter HeARTS & Crafts Faire
Trinity Cristo Rey, 902 South Broadway, Santa Ana, CA
Holiday HeARTS & Crafts Faire
Trinity Cristo Rey, 902 South Broadway, Santa Ana, CA
Christiane Kinney
Co-Founder and President, Attorney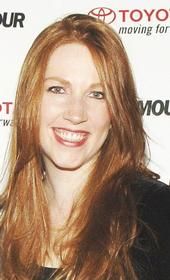 Christiane did her undergraduate work at University of California at Irvine, graduating with a Bachelor of Music in Piano Performance and a Bachelor of Arts in Psychology and Social Behavior. She went on to graduate magna cum laudefrom Pepperdine University School of Law, where she received her Juris Doctor. She is a Partner at LeClairRyan and Chair of the firm's Entertainment Law Industry Team. She stays true to her passion for music, as the lead singer and pianist for the band Riddle the Sphinx. Christiane's unique experience in the entertainment and legal industries, along with her love of children and facilitating their growth, learning and creativity lends her to be a motivating role model for all those who have been enlightened by her compassion and dedication. Christiane's tenacity and ability to bring various key forces in the community together has garnered the attention and success of HeARTS.

M. Karene Cargill 
Co-Founder, Vice President, & Treasurer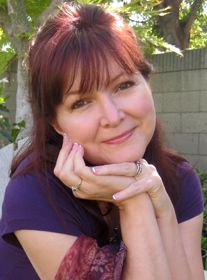 Karene graduated from the Fashion Institute of Design and Merchandising in Los Angeles, CA, with a degree in Merchandising and Communications, and from Concordia University in Irvine, CA, with a BA in Liberal Arts with a Business Emphasis. She is a certified Kaizen Muse Creativity Coach and Certified Modern Day Muse Group Facilitator. Using her innate creativity and specialized training, she assists others in overcoming personal blocks and resistance to the creative process to achieve new levels of creative brilliance. Her involvement in HeARTS allows her to use her passion for the arts, and her compassion for others, to help children express themselves through their creativity. This passion is a driving force behind the success of the organization and its art programs.
Loretta M. Cargill 
Secretary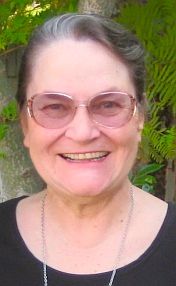 Loretta was on the administrative staff at St. Joseph Hospital, Orange for 33 years until her retirement in 1999. She continued to do occasional consultative or part-time work for the hospital for several years after retiring. She had served on its Institutional Review Board (human subjects research) for more than 30 years until 2010. Since retirement she has served on a number of religious affiliated or community boards in a variety of leadership roles. She was involved in children's ministry for more than 20 years teaching Sunday school in her church. She has supported HeARTS Giving Hope in their various projects since its inception. With a strong background in organizational management, she brings these abilities to her position as secretary to this organization to carry out its mission to serve at-risk children.